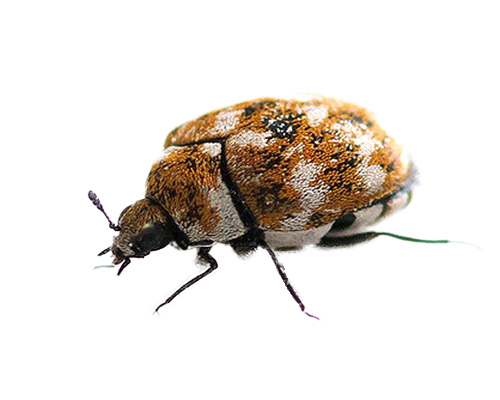 Eugene Carpet Beetle Control
The carpet beetle larvae start to feed as soon as they hatch. They are carrot shaped and heavily covered with setae, especially on their posterior end. The number of instars differ from 5–11 and in some cases reach up to 20. Larvae of the black carpet beetle Attagenus megatoma may grow up to 1/2 inch (12 mm) and be yellow to brown in color. Other types of carpet beetle are regularly 1/4 to 1 inch (6 to 25 mm) long and covered with dark setae. Certain species have distinctive tufts of setae extending from their posterior end. These beetles are attracted to soiled fabrics and crevices where dead insects may serve as a food source. The larvae of the carpet beetle are often referred to as "woolly bears" or "buffalo moths".
Regular cleaning of spilled food or lint will eliminate any sites for potential breeding. Susceptible items like food, woolens, and furs should be stored in an insect proof container. If an infestation is suspected then the source of the problem must be removed and destroyed to further limit any possibility of spreading. These beetles can be killed with extreme heat or exposure to freezers
For additional information on Carpet beetles
Other common names include larder beetle, hide or leather beetles, carpet beetles, and khapra beetles.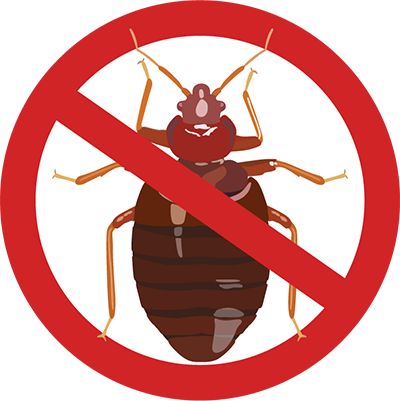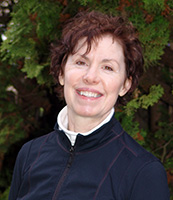 If the problem persists, the good news is, I have the right technology, the right skills, and products that will give you a safe and effective solution. It is my goal and promise to you that I will never put you or your family at risk while solving your pest problem. Effective and safe treatments are all I offer. We will personally design a program for you that will work and brings results safely.
Eugene Carpet Beetle Control Company
PLEASE CALL TODAY (541.915.7581) for fast results you can depend on.
Pest Navigator:
If you have seen any of these lately call me, Merle Jackson, and I will help you safely regain control over your home environment.